Attempting not to write music
It begins with what we all have – a computer and the past – and it does so, at least to begin with, in search of something beyond the merely personal. Personality is, if not negated, at least deferred, and the first pre-compositional act is often to select an existing piece of music (a score, a recording, or both) and to subject it to digital manipulation: stretching, compressing, layering, to make a template which is not simply a record of the composer's own taste. The past in question, then, is a collectively accessible one, an archive of musical reference points, rather than the individual past of memory or experience – this music is not about 'experience', is not anecdotal. Yet it is deeply individual and unmistakably recognisable, as so many fingerprints confirm: the 'seagull' glissandi that dominate the string parts of several pieces as they draw towards their conclusions; the fractal structures, at once moving through time and not going anywhere; the characteristic mix of energy and sentiment, of vaulting speed and resonant slowness - as if in seeking to escape style it had found style after all. Its composer's name is Marko Nikodijevic.

The titles of his works encapsulate much of what has been said here: the way the music's own voice weaves around, or grows out from, other composers, other works ('… la lugubre gondola', '… o vos omnes'); the way the presence of Gesualdo and Vivier among those composers adds a whiff of biographical scandal even as the music's own generating principles seem designed to confine intertextuality to the strictly musical content; perhaps, too, the way in which every title forms itself around a punctuating stroke ("/"), as if the procedure of assigning a title ought itself to be an entirely regular, repeatable procedure and yet somehow every title also wanted to have something both ways. The title of the first ensemble piece, music box/selbstportrait mit ligeti und strawinsky (und messiaen ist auch dabei), is already typical, setting process beside subjectivity – although 'self-portrait' is perhaps mostly ironic, since the wording refers to Ligeti's own similar title. (In later works Nikodijevic will continue, as it were, to talk about himself in the third person.) That piece established a template for working methods, too: its already impressive first version (2000–2001) subjected to revision and refinement in 2003 and 2006, just as chambres de ténèbres/tombeau de claude vivier (2005) was significantly rewritten in 2007–2009, and its final movement further revised over the winter of 2012–2013. In such a context the orchestral GHB/tanzaggregat is exceptional, emerging fully formed in less than three weeks at the end of 2011 as a short (six-minute) concert opener which packs a big punch. But the revisiting of ideas holds for Nikodijevic as a principle of creation as well as revision, and the oeuvre seems defined by internal connections between works as well as by the determination to get each work exactly right.

Still, if GHB/tanzaggregat pursues the 'archival' concerns of the earlier works by proposing Khachaturian's ballet music as a parallel to the danced physicality of the modern nightclub, the direction taken by other recent works suggests both continuity and change, as well as a continued ambivalence over the very idea of 'developing a style'. Usually adding electronica to their instrumental line-ups, these works exhibit an increasingly literal preoccupation with club culture's sound-worlds and stylistic subcategories (dub, glitch, minimal techno …). Gesualdo still puts in his appearances, as (increasingly) do snippets of folksong, but the music's preoccupation with its sounding-out of a world of intensely expressive slowness is greater than ever.

What these recent works have in common with their predecessors is the avoidance of narrative forms in favour of explorations of acoustic space. This is another achievement of digital technology, whether present in performance or used during composition to model imaginary acoustic spaces, as in the 'rooms' of chambres de ténèbres or of the piano concerto gesualdo dub/raum mit gelöschter figur. In two such highly contrasted works Nikodijevic's escape from stylistic habit pays perhaps its greatest dividends, the former work opening out from expressive microtonal melody into fast music of extraordinary excitement and the latter overlaying its slow, triadic chordal progressions with exquisite pianistic filigree. In gesualdo abschrift/antiphon super o vos omnes and in ketamin/schwarz the dimension of physical presence is so great as to almost overwhelm the sense of them as pieces of music, and the composer has proposed the term 'sound sculpture'. Here it is not just style that is avoided but much of what music has been – even Nikodijevic's own previous music. And yet in their continuity with that earlier music's spatial explorations and with its sense of beauty in resonance they suggest an oeuvre continuing to take shape, a personal voice continuing to peek through the cracks of impersonality: a voice continually dissolving and re-forming, having things both ways again, as if, even in attempting not to write music, Nikodijevic had written music after all.

© 2013 John Fallas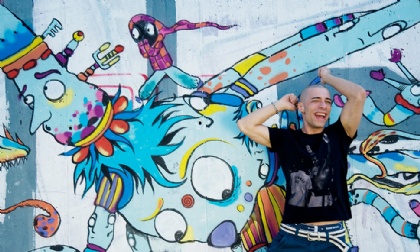 Photo: Manu Theobald © Ernst von Siemens Musikstiftung


cvetić, kućica.../la lugubre gondola
Funeral Music for orchestra after Franz Liszt
ORF Radio Symphony Orchestra Vienna, conducted by Jonathan Stockhammer

music box/selbstportrait mit ligeti und strawinsky
(und messiaen ist auch dabei)
Nieuw Ensemble, conducted by Micha Hamel

chambres de ténèbres/tombeau de claude vivier
Ensemble musikFabrik, conducted by Clement Power

gesualdo dub/raum mit gelöschter figur
concerto for piano and ensemble
Ensemble musikFabrik, Benjamin Kobler (piano), conducted by Clement Powerraum

GHB/tanzaggregat
ORF Radio Symphony Orchestra Vienna, conducted by Jonathan Stockhammer

1CD
Instrumental
Ensemble
Orchestral
Contemporary
Ernst von Siemens Musikstiftung


Recommendation
[...] Hudry researches very early on, a form of vigorous interaction between the performer and the machine – an axis of his compositional output.


Focussing and magnification, concentration and expansion – these [...] diametrically opposed dynamics [...] characteristically pervade Luke Bedford's music.


To stump a listener: the Music of Birke J. Bertelsmeier.