Radikalität, gibt es die noch in der Neuen Musik?
Dmitri Kourliandski motiviert uns, diese Frage noch einmal neu zu stellen. Der klang- und geräuschverliebte Komponist aus Russland webt seine Sounds zu einem musikalischen Teppich voller Überraschungen. Man weiß oft nicht, wie einem geschieht, wenn sich Stimmen, Maschinen, verschiedene zum Klingen gebrachte Materialien, Zuspielungen und Instrumente in der Welt von Kourliandski begegnen.

Das Ganze ist dann auch so gut gemacht, dass man, angeleitet vom Komponisten, von selbst beginnt, hinter die aufgebrochenen Strukturen zu blicken und diese wieder zusammenzusetzen, ein aufmerksames Hören vorausgesetzt. Diese Kollektion von Stücken ist pure Spannung.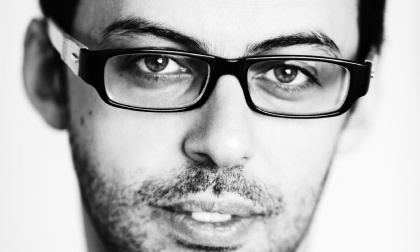 Innermost Man
(for soprano and ensemble, based on texts by Andrei Platonov, 2002)
Moscow Contemporary Music Ensemble
Maria Bulgakova, soprano
Alexei Vinogradov, conductor

Contra-Relief
(for ensemble, 2005)
Ensemble Contrechamps
Beat Furrer, conductor

Four States of Same
(for voice and ensemble, based on computer-generated text, 2005)
Ensemble 2e2m
Boris Filanovski, voice
Pierre Roullier, conductor

Life and Death of Ivan Ilich
(for ensemble, 2005)
Klangforum Wien
Jurjen Hempel, conductor

Negative Modulations
(for ensemble and tape, 2006)
Accademia La Scala
Giorgio Bernasconi, conductor


Empfehlung
Vol. III - Junge Künstler, junge Musik. Einmal genau hinhören bitte!


Wolfgang Mitterer rekrutiert 3 Musiker für ein einmaliges Konzert. Entstanden ist eine musikalische Konversation über Randgebiete und Klänge. Zeitgenössisches aus dem Jazzclub!


Der col legno Percussion Sampler zum Download!