Alma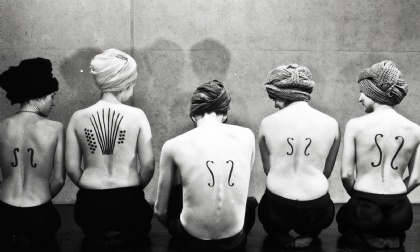 Alma are five young musicians whose lives have always been entangled with folk music. They all grew up in musical families, and from their earliest age their commitment to traditional music was as important to them as going to school or riding a bike.

Their enthusiasm naturally led them to seek academic training to perfect their musical education, and to embark on numerous ensemble projects exploring a variety of different musical styles (also entailing the successful abandonment or completion of their ventures).

With their roots deeply embedded in traditional folk music, and drawing on their training in various musical instruments, their experience in different musical genres, and a keen interest in cultures and customs, Alma have been making music together since 2011. Their notes, sounds and rhythms are meant to reach the listeners in the place where their own roots lie hidden. These young musicians cherish the traditional as much as its modern interpretation or collective improvisation; after all, folk music always adapts to the present and to its contemporaries. This approach is the basis of the bandís carefully selected, wide-ranging repertoire, which includes old yodels, songs and traditional melodies as well as own compositions and new arrangements of familiar tunes.

www.almamusik.at


Firmly rooted in traditional folk music from Austria yet branching out in every possible musical direction, Alma make music that comes straight from the soul and goes directly your legs.


With their 2nd Album the 5 austrian wunderkinder - better known as Alma - are back at it again and show us once more what traditional austrian folk music has to sound like nowadays.


Guess who's back: Alma are happy to show around again presenting their brand new and highly anticipated 3rd Longplayer Oeo! Summer 2017 is occupied from now on!