Sven-Eric Bechtolf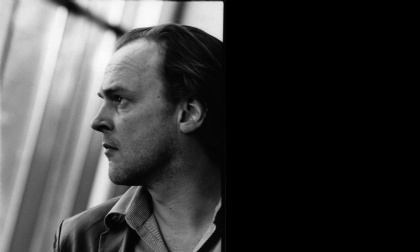 Born in 1957 in Darmstadt, actor and director. He realized numerous theatre plays at well-known germanspeaking stages, including Zürcher Schauspielhaus, Schauspielhaus Bochum and Hamburg's Thalia-Theatre. From 1999 he was member of the Vienna Burgtheatre ensemble and had engagements at the Salzburg Festival. He won several prizes, including »Nestroy« for best actor in 2001 and 2002.

Alban Berg's Lulu was his first opera production at the Opera Zürich. From 2007 to 2009 he restaged Richard Wagner's »Der Ring des Nibelungen« at the Vienna State Opera.

His literary interpretation of Wagner's Rhinegold, »Vorabend. Eine Aneignung«, was published at Haymon Verlag.

Since 2012 Sven-Eric Bechtolf is the director of the Salzburg Festival's drama department.

Photo: Salzburger Festspiele Archiv


The conrabass is the stepchild of the string section. Stefano Scodanibbio manages to produce sounds -- new and unheard so far!


Une Soirée Vian (1991): on the borderline between opera, oratorio and cabaret Denys Bouliane investigates the heritage of the French writer Boris Vian.


In search of the inconceivable: with immense intensity Brass approaches the question of existence itself, of the line that separates being from disappearing.