Sven-Eric Bechtolf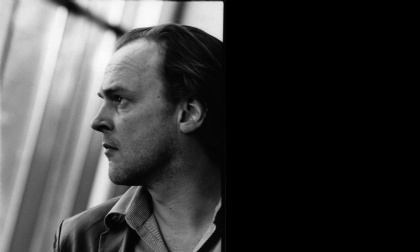 Born in 1957 in Darmstadt, actor and director. He realized numerous theatre plays at well-known germanspeaking stages, including Zürcher Schauspielhaus, Schauspielhaus Bochum and Hamburg's Thalia-Theatre. From 1999 he was member of the Vienna Burgtheatre ensemble and had engagements at the Salzburg Festival. He won several prizes, including »Nestroy« for best actor in 2001 and 2002.

Alban Berg's Lulu was his first opera production at the Opera Zürich. From 2007 to 2009 he restaged Richard Wagner's »Der Ring des Nibelungen« at the Vienna State Opera.

His literary interpretation of Wagner's Rhinegold, »Vorabend. Eine Aneignung«, was published at Haymon Verlag.

Since 2012 Sven-Eric Bechtolf is the director of the Salzburg Festival's drama department.

Photo: Salzburger Festspiele Archiv


Klangforum Wien collaborates with Renate Wicke and Walter Raffeiner to explore the traditions of Vienna, wine and waltzing in up to twelve tones.


Nono's first work for orchestra, the Variazioni canoniche (1950) based on Schönberg, already comprises the bases of his late works, such as No hay caminos... (1987).


Archaic sounds, songs as psychodramas, plowing through the depths and shallows of the orchestra: experience Globokar's cosmos of original, intense music.