Osvaldo Coluccino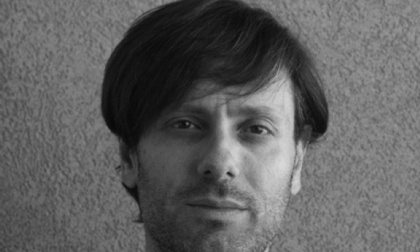 Osvaldo Coluccino was born in 1963.

His compositions have been commissioned by Biennale di Venezia, Milano Musica, Orchestra Sinfonica Nazionale della RAI, Teatro Dal Verme and others, and have been performed in several major festivals.

His monographic CDs: Voce d'orlo (Algoritmo ensemble, Marco Angius conductor, introduction by Paolo Petazzi, RAI Trade), Neuma q (electroacoustic music, Die Schachtel), Gemina (duets by various soloists, Due Punte), String quartets (Quartetto del Teatro La Fenice, Neos), Atto (acoustic objects, Another Timbre), and will be released Parallelo (acousmatic music).

His works have been performed by ensembles such as Ensemble Recherche and the Nieuw Ensemble, and by several soloists and conductors. Among others, Angela Ida De Benedictis, Mario Messinis, Luigi Pestalozza and Paolo Petazzi have written about his music.

He has composed music since 1979, and completed his oeuvre as a poet in 2003, having published three of his eight books and contributed poems to prestigious literary reviews such as "Il Verri" and "Anterem". Among others, Stefano Agosti, Giuliano Gramigna and Giorgio Luzzi have written about his poetry.


In his interpretation of the music from Osvaldo Coluccino, Alfonso Alberti takes us by the hand to lead us part of the way through our innermost being.