Marino Formenti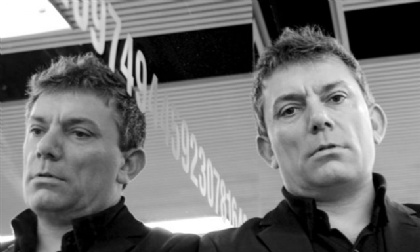 Marino Formenti, pianist and conductor, has established himself as one of the most interesting interpreters of his generation, especially noted for his unusual and experimental concert formats and his visionary programming.

Labeled by the press as "a Glenn Gould for the 21st Century", a "visionary" and "genius", he offers fresh interpretations of classic repertoire in context with contemporary music (Kurtag's Ghosts, Nowhere, The Party, Nothing is Real). He has appeared at the international festivals of Salzburg, Lucerne, Edinburgh, Schleswig-Holstein, Ravinia and Aspen, as well as the great concert halls of Berlin, Vienna, Cologne, Paris, Tokyo, Zurich, Moscow, Rome, San Francisco, Los Angeles and New York, where he presented a 3-concert cycle, "Piano Trips" for Lincoln Center's Great Performers series. A similar programme brings him 2013 to Wigmore Hall as "artist in residence".

Orchestra engagements have included the New York Philharmonic, the Munich Philharmonic, the Los Angeles Philharmonic, the Gustav Mahler Chamber Orchestra, the Orchestre de la Suisse Romande and the major European radio orchestras, with conductors including Franz Welser-Möst, Kent Nagano, Esa-Pekka Salonen, Daniel Harding and Gustavo Dudamel. He has also collaborated with fellow artists such as Gidon Kremer, Ulrich Matthes and Maurizio Pollini.

As conductor, Formenti has led concerts at some of the world's most important concert halls such as Teatro alla Scala, the Salle Pleyel in Paris, Vienna's Musikverein and Konzerthaus Vienna and the Konzerthaus Berlin. He conducted the Austrian premiers of Kurt Weills opera "Der Protagonist" and of the chamber orchestra version of Prokovief's "Fiery Angel". He conceived and conducted "The Party" for Riccardo Muti's Ravenna Festival. He also presented this event in Los Angeles and Palermo; in 2012 there will be a performance in Chicago.

In 2009 he was presented the BELMONT AWARD of the Forberg-Schneider-Stiftung for his efforts in promoting contemporary music.

www.marinoformenti.com


A "Best-Of" the extraordinary late night concerts with Marino Formenti, recorded at WIEN MODERN 2011!


A desert island CD! Or a bathtub CD, at any rate: Nothing is real, compiled and exceptionally performed by Marino Formenti.


Somewhere between Alex- ander Rodchenko, Jackson Pollock and Charles Ives: Marino Formenti's piano studies based on an instal- lation by Florian Pumhösl as a listening experience!