Ruedi Häusermann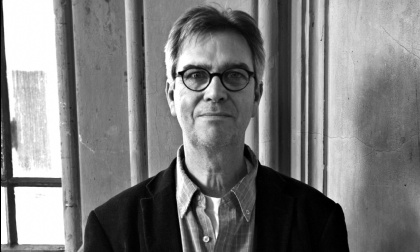 Ruedi Häusermann was born in Lenzburg, Switzerland, in 1948. Over the years, in and through his projects, he has developed his own music-theater language, for which he has received many awards and prizes (e. g. the Bayerischer Theaterpreis). In this language text, sound, image and scenery are treated as equivalent elements and woven into a comprehensive, finely ramified score.

After having studied first economics and then music, he soon became interested in jazz and free improvisation (e. g. with his ensemble "The Immervollesäle"). He developed his first theatrical projects in collaboration with the painter Giuseppe Reichmuth.

His solo project "Der Schritt ins Jenseits" of 1993 was his first deliberate attempt at putting the theatrical world into a context with the world of free music. All his works realized since then can be regarded as part of an ongoing research project that investigates how these two disparate environments can mutually open up spaces for each other.

The regular venues for his projects include e. g. Volksbühne am Rosa-Luxemburg-Platz in Berlin, Theater neumarkt and Schauspielhaus in Zurich, Theater Basel, staatstheater hannover, steierischer herbst in Graz, Staatsoper Stuttgart, Burgtheater Wien and Münchner Opernfestspiele. Ruedi Häusermann is also a guest lecturer at Universität der Künste in Berlin.

Following string quartets I ("Gewähltes Profil Lautlos," Hannover 2006), string quartets II ("Wenn eine Dolores heisst, muss sie noch lange nicht schön sein," Zurich 2007), composition for brass quartet and string quartet ("Randolph's Erben, Blas-und Streichinstrumente, An- und verkauf," Stuttgart 2009), string quartets III ("Der Hodler," Zurich 2010) the composition for four well-prepared one-hand pianos ("Gang zum Patentamt," Berlin 2011) is his latest composition.


The Swiss musician and theater maker writes miniatures for »four well- prepared one-hand pianos«, supplying us with refreshingly light and clever pieces.