Markus Hinterhäuser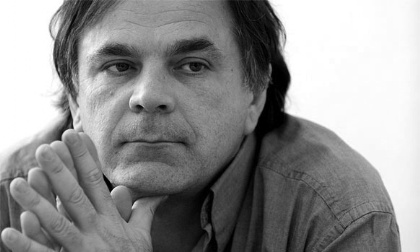 Markus Hinterhäuser was born in La Spezia in Italy. He studied piano at the Academy of Music in Vienna, at the Mozarteum in Salzburg and attended master-classes given by Elisabeth Leonskaja and Oleg Maisenberg.

He has performed as a pianist in orchestral concerts, as a recitalist and also in chamber concerts in major concert halls such as the Carnegie Hall, the Musikverein and the Konzerthaus in Vienna and at La Scala Milan; he has also appeared at internationally renowned festivals such as the Salzburg Festival, the Schubertiade in Hohenems, the Lucerne Festival, at Wien Modern, the Festival d'Automne, the Holland Festival and the Berlin Festival. As a lied accompanist he worked in particular with Brigitte Fassbaender.

In recent years Markus Hinterhäuser has concentrated on the interpretation of contemporary music, especially works by Luigi Nono, Karlheinz Stockhausen, Morton Feldman and György Ligeti.

Hinterhäuser has made several radio and television recordings and CDs of the entire piano works of Schönberg, Berg and Webern as well as compositions by Feldman, Nono, Scelsi, Ustvolskaya and Cage. More recently Markus Hinterhäuser worked together with Christoph Marthaler, Johan Simons and Klaus Michael Grüber on music-theater productions.

He was a co-founder of the Zeitfluss series that took place from 1993 to 2001 as part of the Salzburg Festival, and acquired an international reputation in arts management through his activities as the Artistic Director of the Zeit-Zone project at the Vienna Festival and as the coordinator responsible for planning the concert program of the Salzburg Festival, where he also held the position of Artistic Director during the 2011 season.


Music and carpets? Well, the latter's slightly irregular patterns certainly inspired Morton Feldman to write his Crippled Symmetry (1983).


The master of the prepared piano tackles small musical forms with his accustomed originality in his Sonatas and Interludes.


Compositions such as Piano and Orchestra (1975) or Feldman's final work for piano, Palais de Mari (1986), are assembled on this CD.


A virtue out of necessity: under Cage's hands the preparation of the piano developed from a flash of inspiration into a distinctive mode of expression.


The sound as the center of being: grown from silence, Feldman reaches the bounds of comprehensibility in Triadic Memories.


In 1993, the Salzburg Festival presented Nono as a sound seeker in their series "Zeitfluss", focusing on Das atmende Klarsein (1980/81).