Helmut Lachenmann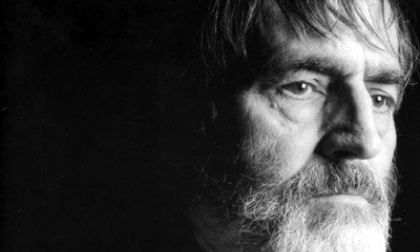 Helmut Lachenmann was born in 1935. He studied piano with Jürgen Uhde and composition and theory with Johann Nepomuk David at the Musikhochschule Stuttgart from 1955 to 1958 and was the first private student of the Italian composer Luigi Nono in Venice from 1958 to 1960. He also worked briefly at the electronic music studio at the University of Ghent in 1965, composing his only published tape piece Szenario during that period, but thereafter focused almost exclusively on purely instrumental music.

In 1960 Lachenmann returns to Germany and lived in Munich as freelance composer and pianist. From 1966 to 1976 he taught music theory at the Musikhochschule Stuttgart, since 1970 he lectured at the Hochschule für Gestaltung Ulm. From 1976 to 1981 he had a composition class at the Staatliche Hochschule für Musik und Theater Hannover, followed by a class in Stuttgart where he taught until his retirement.Among his students are Orm Finnendahl, Cornelius Schwehr, Mark Andre, Alvaro Carlevaro, Nikolaus Brass, Clemens Gadenstätter, Harald Muenz, Manuel Hidalgo, Juliane Klein, Jan Kopp, Mayako Kubo, Wolfram G. Schurig.

Lachenmann has referred to his compositions as musique concrète instrumentale, implying a musical language that embraces the entire sound-world made accessible through unconventional playing techniques. According to the composer, this is music in which the sound events are chosen and organized so that the manner in which they are generated is at least as important as the resultant acoustic qualities themselves. Consequently those qualities, such as timbre, volume, etc., do not produce sounds for their own sake, but describe or denote the concrete situation: listening, you hear the conditions under which a sound- or noise-action is carried out, you hear what materials and energies are involved and what resistance is encountered.

In 1997 he was honoured by the Ernst-von-Siemens music prize.



Resonance and motion take center stage in Allegro Sostenuto. Lachenmann's "idea of a musique concrète" bears remarkable fruit in Pression and Dal niente.


"The immediacy of sounding eruptions": Gran Torso and Salut für Caudwell in exemplary recordings by the famous Berner Streichquartett, and the guitar duo Bruck/Ross.