Wolfgang Mitterer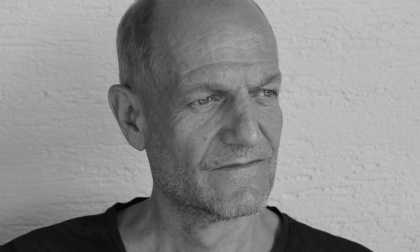 © Brigitte Mitterer

As »missing link« Wolfgang Mitterer is a single artist between classical instruments and electronics. Raised by the organ, he loves the synthesizer, he writes down orchestral pieces on paper and uses digital audio workstations for composition. He already explored sound worlds from traditional instruments and tape decks to state-of-the-art-computers in a very virtuoso manner. The communicative gesture of checking emails acts in the process as symbol for the question how ambient and contemporary music could possibly meet nowadays.

Mitterer combines his own sounds with col legno material and a prepared piano. Classis including Bruckner, Tschaikowsky, Mozart and Beethoven are sending messages. He calls his own technique: »Like painting on canvas«.

Mitterer studied organ, composition and electroacoustics in Vienna and Stockholm. He is not only one of the Austrian specialists for electronics as well as being equally brilliant on the keyboard and on the slide controls, but is also one of the most innovative composers. His work oscillates between composition and open form. Apart from music for organ and orchestra, a piano concerto and an opera he has produced electronic pieces, conceptualized sound installations, and engaged in collective improvisation with diverse groups, developing a language of extremes, tension and complexity. The pleasure he takes in experimenting leads him to combine contrasting elements in the creation of unpredictable musical events.

2018 is an exceptional exciting year in the career of Wolfgang Mitterer: In addition to the release of his latest album »Nine In One« he is award winner of the Österreichischer Filmpreis 2018 in the category 'Best Music' on occasion of his compostion for the documentary »Untitled« (2017, directed by Michael Glawogger and Monika Willi). Furthermore he composes and conducts the music of the revivial of »Jedermann« at the Salzburger Festspiele 2018.

www.wolfgangmitterer.com



In his opera »massacre« Wolfgang Mitterer presents us with a passionate analysis of a timeless threesome: power, religion and violence.


Wolfgang Mitterer recruits three musicians for a unique performance. The result is a musical conversation about borderlands and sounds. Contemporary music meets jazz club!


Good news from your mailbox! Mitterer makes music on the subject of ambient in an electronic environment. Two amazing CDs with radical backgrounds.


A new lieder cycle for baritone, prepared piano and electronics – with Georg Nigl and Wolfgang Mitterer himself passionately operating his keys and computer controls.


The exceptionally gifted organ-ist, composer and specialist in electronics Wolfgang Mitterer has been thinking about pop music: Sopop, featuring Birgit Minichmayr!


Wolfgang Mitterer is playing the organ and leaves no tone unturned. The composer beams the traditional instrument straight into the 21st century – feel free to follow suit!


A single (and singular) CD documents the Darmstädter Ferienkurse für Neue Musik 2004: Wolfgang Mitterer's electrifying pieces for organ and electronics.


What a cheek! So Wolfgang Mitterer can do that, too: and writing a children's opera really is no picnic, with or without jam. (Or flies.)


Songs from the iconic musician Joni Mitchell, re-invented in a chamber music like environment, carefully arranged by Peter Herbert. Unique!