Comments Archive
Jonathan Irons
Like!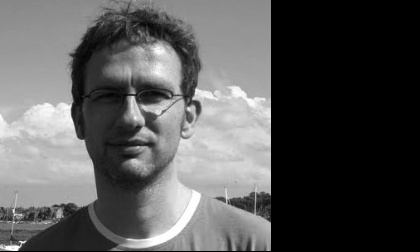 So much has been said about universal access to digital "content" (that horrible word that is supposed to cover everything from Gustav Mahler to Roland Emmerich), and the still rather unrealistic idea that everything should be available in one place – and that place should preferably be online and free. What a horrible thought. Once art has been reduced to being accessed exclusively via a 21 inch (or worse, 4 inch) screen and selected by an algorithm, we end up squeezing our curiosity into an ever narrower channel. We've never done that before. We have always looked for differences, and I'm very sure that we always will.

A record label in the 21st century returns to being literally that: a label. All the boring bits that go on behind the scenes become replaceable. Anyone can (technically) produce a CD, or share an audio file online. Anyone can promote herself online, contact a "fan base" and spread the word about her music. But the label that one literally sticks onto certain artworks has never been more relevant than today. From His Master's Voice and Deutsche Grammophon through Apple Music to Rough Trade, labels have guided us through a vast and growing repertoire of music and discovery. Labels were selection machines before there were search machines.

I wait for the day when a search machine or the behemoth Amazon can tell me that if I liked Sciarrino, I might like Franui, or that if Wolfgang Mitterer moved me, I might like to listen to Joni Mitchell's songs in chamber music arrangements (my favourite Amazon recommendation was no more insightful than "customers who bought Miles Davis also bought Johann Sebastian Bach").

So until that day, we need labels, gatekeepers, pathfinders, teachers, guides, curators and discoverers. I mean come on, col legno, what is it about this Serbian/Kosovo-Albanian duo that plays Bach and Balkan folk music and a strange song called "Turbofolkqueen or Slavica the Cleaning Maid" that is so interesting that I need to listen to it? Damn you, you've awoken my curiosity. Again.

In the language of our dear Facebook generation: col legno – like!



Jonathan Irons is head of the web department at Universal Edition in Vienna. He was previously a member of the promotion department there and has experience both in music publishing and in running an internet company.

www.universaledition.com

»12 Madrigali« explored the finely structured landscapes of sound on the »continent Sciarrino« at the Salzburg Festival 2008. A sensational original release!


Wolfgang Mitterer is playing the organ and leaves no tone unturned. The composer beams the traditional instrument straight into the 21st century – feel free to follow suit!


The cult band from Vienna demonstrate a disregard of musical boundaries to delight the ears of their listeners. A truly colorful col legno highlight of 2012!