Comments Archive
Hannes Loeschel
Scanning in context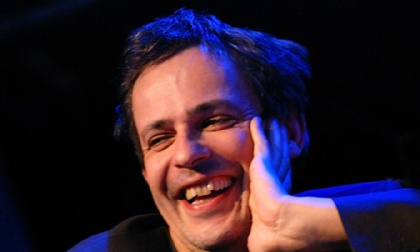 A music label as a platform, a movement, an interface. Musicians, composers, performers, improvisers are standing in a circle, throwing light on the oeuvre of their colleagues, joining forces to establish a musical library of the present, creating and recreating it again and again.

Being part of this platform means using an extra ear, an extra eye to listen to and look at one's own work, to link the quest for the individual with the quest for the context, the collective. The free fall into the specific, the exclusive is decelerated by taking a look at the whole, around the circle and back to one's own domain, a look that widens one's perspective, readjusts the rearview mirror. The declaration grows stronger in the vicinity of opposition, turns into something complex when reflected by the positions of one's fellow musicians.

This is perhaps the most compelling reason for wanting to be part of such a movement, a movement that, consistent with the underlying conditions of music today, has long gone beyond being a mere ordering platform for musical treasures but instead works as a kind of innovative scanner for studio productions and live recordings that reflect Austria's current musical landscape.


Hannes Loeschel, born 1963 in Vienna, is a musician, improviser, composer, arranger, teacher, organiser, and runs his own label loewenhertz.


A "Best-Of" the extraordinary late night concerts with Marino Formenti, recorded at WIEN MODERN 2011!


Hannes Loeschel sets William Blake's cycle of poems »Songs of Innocence« to music, ably assisted by the marvelous British vocal artist Phil Minton. col legno pop at its finest.


Good news from your mailbox! Mitterer makes music on the subject of ambient in an electronic environment. Two amazing CDs with radical backgrounds.