Editorial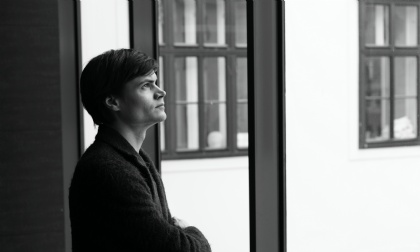 © Andreas Jakwerth
He plays the cello with celebrated indie bands, writes music for theatre and film productions, realizes sound improvisations: now Lukas Lauermann presents his solo debut, and invites us to listen into the "the great spaces all around" – spaces of memory, chambers of sensation, places of yearning.

Lauermann understands the concept of reduction to imply, not the omission of but the immersion in a particular thing; he sets the lines of a poem to music, works out new ways of playing a centuries-old musical instrument. Yet for all his joy in experimenting his music oscillates between the intellectual earnestness of classical concert halls and the directness of pop music. Lukas Lauermann feels at home in both worlds. "If anyone asked me to define the music on this album," he says, "my answer would be: barrier-free modern classical music."
Instrumental
Contemporary
Young
Electronic
Special
BRIGHT colors Edition

Guess who's back: Alma are happy to show around again presenting their brand new and highly anticipated 3rd Longplayer Oeo! Summer 2017 is occupied from now on!


[...] contains pop music of stunning grandeur, and of moving simplicity. Sincerely recommended!


Milestones of electroacoustic music – from Varèse to Ferneyhough – investigated from a music-historical perspective and presented in contemporary 5.1 surround sound.