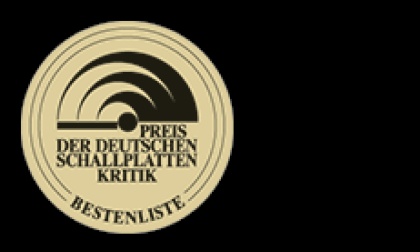 "Quarterly Critics' Choice" of the German Record Critics' Award

In the liner notes René Freund writes:
"Alma are casual, but not careless. Cool, but not cold. They are smart, but not intellectual, emotional, but not sentimental, virtuoso musicians, certainly, but without the urge to constantly show off their skill. When they do, they do it with a twinkle in their eye. In their music, tradition, improvisation and innovation are merged into something new, something very much alive."

Musicians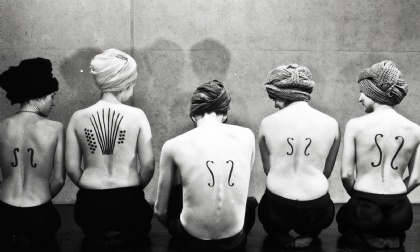 Julia Lacherstorfer – violin, vocals | Upper Austria
Evelyn Mair – violin, vocals | South Tyrol
Matteo Haitzmann – violin, vocals | Salzburg
Marie-Theres Stickler – Styrian accordion, vocals | Lower Austria
Marlene Lacherstorfer – double bass, vocals | Upper Austria

ALMA
are five young, classically trained musicians whose lives have always been entangled with traditional folk music. They all grew up in musical families, and from their earliest age their commitment to both traditional and classical music was as important to them as going to school or riding a bike. Their enthusiasm naturally led them to seek academic training (at the Universität für Musik und darstellende Kunst Wien, Mozarteum Salzburg, Anton Bruckner Privatuniversität Linz) to enhance their musical as well as their pedagogical education.

With their roots deeply embedded in traditional folk music, and drawing on their training in various musical instruments and genres as well as a keen interest in cultures and customs, ALMA have been making music together since 2011, music that comes straight from the soul, and is meant to reach the listeners in the place where their own roots lie hidden; music that does not involve the intellect but goes straight to your heart, and maybe your legs.

These young musicians cherish the traditional as much as they love improvisation; after all, folk music always adapts to the present and to its contemporaries. This approach is the basis of the ensemble's carefully selected, wide-ranging repertoire, which includes old yodels, songs and traditional melodies as well as own compositions and new arrangements of familiar tunes.


Credits
guests on track 11: Barbara Ebner, Sabina Kreslehner, Julia Schedlberger, Anna Zöchbauer, Alexandra Erben, Magdalena Mayr, Tamara Radak, Katharina Schmid, Malte Feldmann, Martin Nikendei, Karl Kiniger, Clemens Wannemacher, Stefan Krasnik, Sebastian Schmid und Simon Sorge.
Florian Maierl, conductor
www.corosiamo.at

Special thanks to Stefan Lang / Tu Felix Austria (www.tufelixaustria.at) and coro siamo.

For further information visit:
www.almamusik.at
www.facebook.com/almadieband

1CD
Instrumental
Ensemble
Vocal
Lied
World
PRIME colors Edition


Recommendation
"Only one face": Following their price-winnig recording Schubertlieder, the Tyrolean Musicbanda Franui have now taken up Johannes Brahms' German Folk Songs.


Sferraina create an enchanting sound space, where music from past eras continually overlaps and interacts with the present. Highly recommended!


On their album Interluder, AkkoSax are busy fathoming the depths of musical history: MedievalRenaissance meets FolkJazz.