New Release
Martin Ptak: River Tales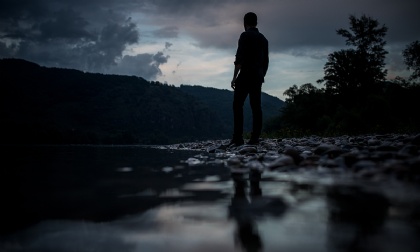 Film music and improvisation, childhood memories and farewells, surface and depth effect, trombone choir, tapestry of strings and piano patterns. [...] Trombonist, pianist and composer Martin Ptak finally presents his new longplayer called
River Tales
: a long lingering soundtrack from the source of the river to its opening in the sea – and for all the way in between!
Find the album right here.

New Release
Federspiel: Wolperting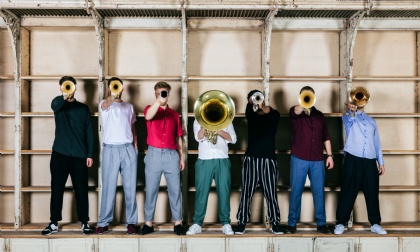 "The marvellous musicians of Federspiel record the location of Wolperting for the first time on their richly-coloured musical map. On their fifth album this place, somewhere in the realms of fantasy, becomes a musical world stage [...] and a simple glance out of the window turns into a story which lasts a lifetime."
Find the album right here.

New Release
Beethoven / Mitterer: Nine In One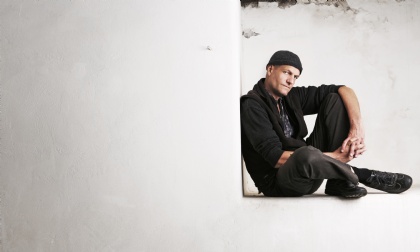 For the past twelve years the one and only Wolfgang Mitterer had his mighty hands on this powerful new project called "Nine In One" and we're very lucky and grateful to finally present and recommend it to you now [...] and yes, you really can listen to Beethoven! Find the album right here.

New Release
Ketan Bhatti: Nodding Terms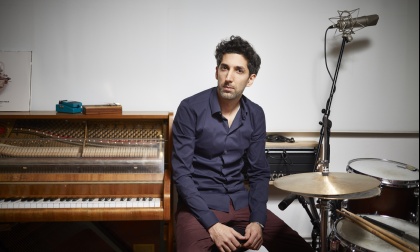 New music and groove – does it work and does it exist? Musical crossover artist Ketan Bhatti nods ... and delivers proof with his remarkable solo debut Nodding Terms on which he teams up with the German-Icelandic Ensemble Adapter as well as his studio neighbours Paul Frick and Jan Brauer (from Brandt Brauer Frick)! [...] This is music which without fail makes the listener nod along – as per the album title. Not just because of its beat, but because it's clever, too. Find the album right here.

New Release
Franui: Ständchen der Dinge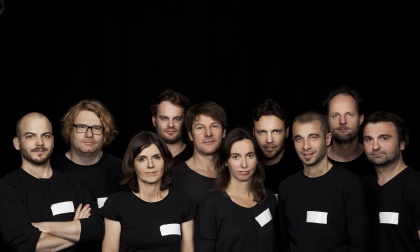 Franui celebrate their twenty-fifth year
– a welcome occasion for an anniversary album, with many guests and fellow travellers, some new pieces, some old but previously unreleased recordings, and some of their greatest musical moments from the past quarter century, including tracks from albums that have been out of print for years. The rest is history!
Find the album right here.


New Release
Gnigler: Straight On, Downstairs, 2nd Door Left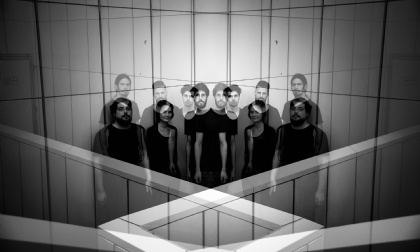 Founded in 2013 by the young Austrian saxophonist Jakob Gnigler, the sextet has created its own musical world, full of the unexpected and the unpredictable. The individual versus the collective, composition versus improvisation, listening habits versus artistic intention – everywhere, contrasts are celebrated, established thought pa erns questioned, hierarchies upended.
Find the album right here.

New Release
Xiaoyong Chen: Imaginative Reflections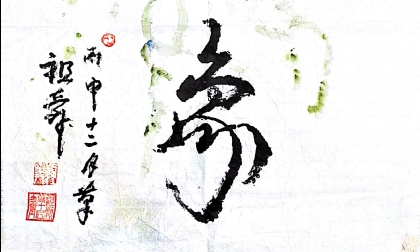 The sounds on this album seem to come from another world. They spread through space, then disappear, or rather: fade away, evaporate, crystallize, settle as a sediment. This music is about fading away, about reverberations, echoes. European instruments sound Asian, and Asian instruments are integrated into European art music. Find the album right here.

New Release
Arvo Pärt: Anima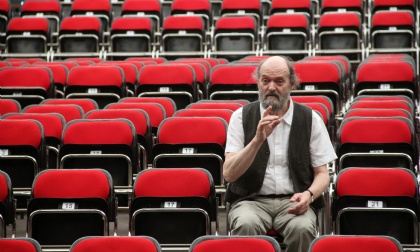 This album is the first-ever compilation of all compositions by Pärt that have been transcribed for saxophone quartet – revealing them, so to speak, without words, "only" through breath, through oscillating columns of air. The Italian Alea Saxophone Quartet master this task brilliantly.
Find the album right here.

New Release
Lukas Lauermann: How I Remember Now I Remember How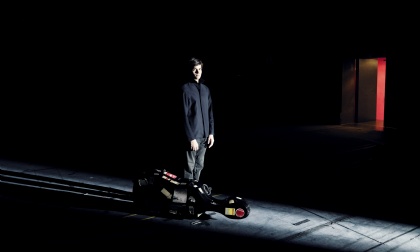 He plays the cello with celebrated indie bands, writes music for theatre and lm productions, realizes sound improvisations: now Lukas Lauermann presents his solo debut, and invites us to listen into "the great spaces all around" – spaces of memory, chambers of sensation, places of yearning. "Barrier-free modern classical music."
Find the album right here.

Trio Catch
In Between
Of transgressions and abysses, dangers and beauty: Trio Catch!


John Cage
Melodies & Harmonies
"Six Melodies" (1950) and "Thirteen Harmonies" (1985): Annelie Gahl (violin), Klaus Lang (Fender Rhodes) and col legno present an excitingly accessible John Cage.


Trio Catch
Sanh
"Trio Catch are like a fresh new brand for the old lady New Music." () — Could there be a catchier way of phrasing it?


Coastline Paradox 5: Teaser

SCENATET: Nice Guys Win Twice

Martin Ptak: River Tales (Live)

Federspiel: Da wo's beginnt

Lukas Lauermann: wir sind abgründe (ein brunnen der in den himmelschaut)

Franui & Florian Boesch: ALL WAS WELL AGAIN

Alma: Oeo (Teaser)

iris electrum: of tigers and owls (no future, no past)

Alma: Morocco

CPSS: Bold

Morton Feldman
Crippled Symmetry
Music and carpets? Well, the latter's slightly irregular patterns certainly inspired Morton Feldman to write his Crippled Symmetry (1983).


John Cage
Prepared Piano
A virtue out of necessity: under Cage's hands the preparation of the piano developed from a flash of inspiration into a distinctive mode of expression.


Marino Formenti
Nothing is real
A desert island CD! Or a bathtub CD, at any rate: Nothing is real, compiled and exceptionally performed by Marino Formenti.


Steven Stucky
Listening to Contemporary Music
A timeless keynote about finding a relationship to music of our times.