New Release
Spectrum Saxophonquartett: En dehors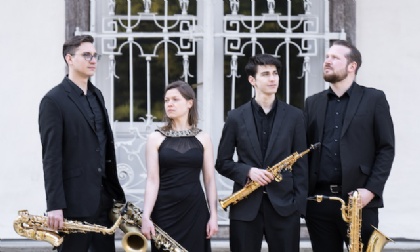 En dehors is the title of the debut album by Spectrum Saxophonquartett, a young and ambitious chamber music formation that brings top-class music from Austria out into the world.

More about here.

Pre-Order
The Smell of Blue Electricity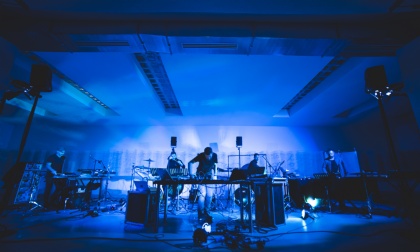 The album by Vittorio Montalti and Blow Up Percussion combines percussion instruments and electronics in order to create an immersive sonoric landscape.

More about here.

New Release
Knoedel, Wunderrad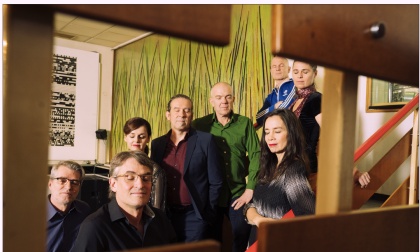 There's future in being on the move. The new album "Wunderrad" by the Alpine chamber music ensemble Knoedel tells twelve musical stories about wonder and wonder.

More about here.

New-Release
Klangforum Wien et al., Lucia Dlugoszewski: Abyss and Caress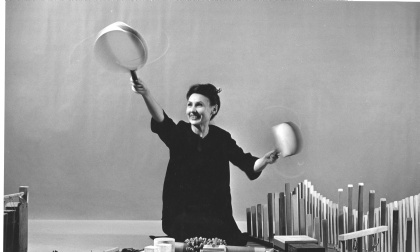 The album is an unique contribution to the rediscovery of Lucia Dlugoszewski.

Find out more.


New Release
Isabel Ettenauer, Karlheinz Essl: Whatever Shall Be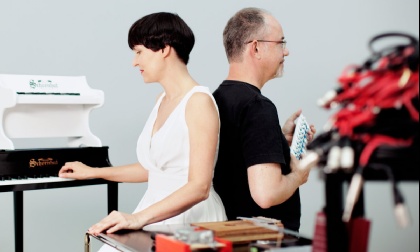 10 years after the first release of "Whatever Shall Be - music for toy instruments and electronics" we present the extended digital version of the album.

Find out more.


New Release
Christian Muthspiel & ORJAZZTRA VIENNA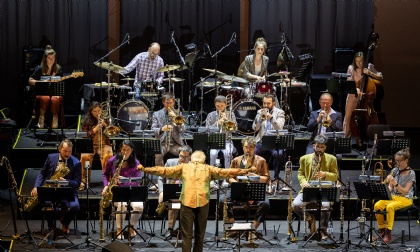 La Melodia della Strada ist a musical journey through the fantastic world of the Italian director Federico Fellini. With a text by Christoph Ransmayr.

More about here.


Out Now
The Present, Ex Utero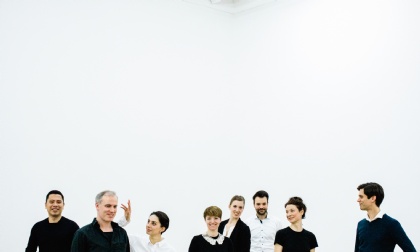 Ex Utero is the debut album the Berlin-based solo voice ensemble The Present. A contemporary Marian Vespers that celebrates birth and life. And here's to you, Maria!

Find out more.

new release
Karlheinz Essl & Wolfgang Kogert: ORGANO/LOGICS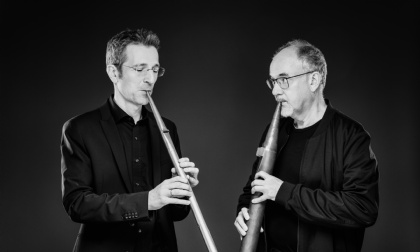 The album contains the entire organ works by Karlheinz Essl, composed be- tween 1986 and 2021 and recorded by Wolfgang Kogert on the Kuhn-organ of the Hofburg Chapel in Vienna.
More about here.

New release
Les Espace Électroacoustiques III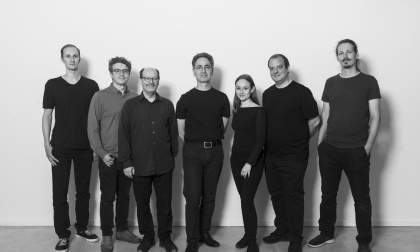 The adventure is going on! Selected pieces of live electronic music practices since the emerging of digital technologies, from 1986 to 2007.

More about here.

New release
Lukas Lauermann: Interploitation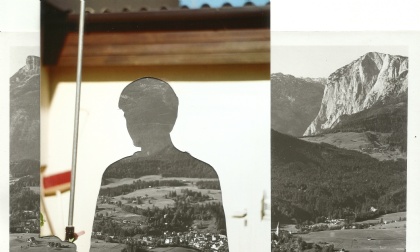 The cellist Lukas Lauermann intervenes in his own recordings and creates from it new pieces.

Find out more.

New Release
Josef Novotny & Peter Herbert: prolifics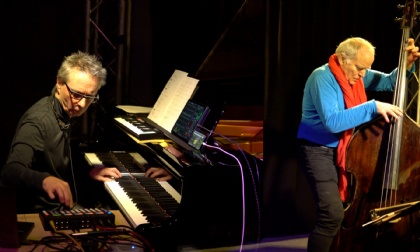 Josef Novotny & Peter Herbert as a duo for the first time. In "prolifics" precision meets improvisation.

new release
Trio MIT: Breezes from here and there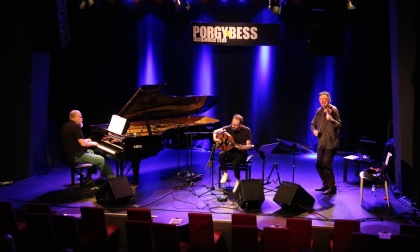 The melodies of Trio MIT stands in the old tradition of oriental storytelling: it seems like traveling into the vastness of fantasie. Orient meets occident: music as vehicle for exchange and cultural dialouge.

Find out more.

new release
m o s: mnemonic
Drawing influences from minimalist and improvised music,
m o s fuses spontaneous interplay with meticulous structures.

More informations here.

New release
Vélvez: I will never die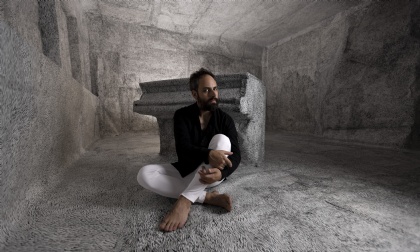 The debut album "I will never die" by Vélvez is music manifesting the feeling of being on the way, music in a limbo between ecstasy and melancholy and the permanent desire to discover something new.

More informations here.


New release
Matthias Jakisic: Fragmente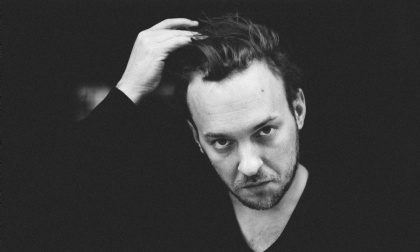 Matthias Jakisic's "Fragmente" is an original vision of what classical string quartets in the 21st century might sound like.

More informations here.

New release:
Wolfgang Puschnig/Pentaklang Ensemble: Present Memories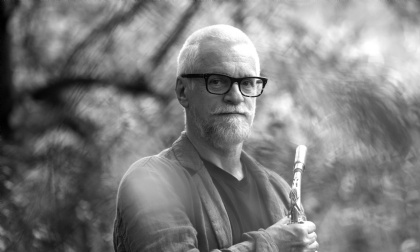 "Present Memories" (Wolfgang Puschnig/Pentaklang Ensemble) is a subtile composted collection of chamber music pieces for woodwind.

Find the Album right here.


New Release
Wolfgang Mitterer: Phantom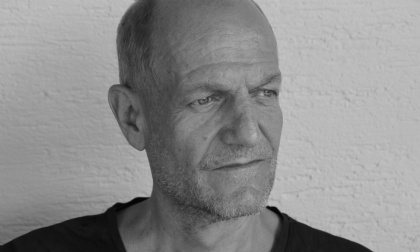 A dream that turns into a nightmare: Wolfgang Mitterer's setting of the silent film classic »Phantom« by Friedrich Wilhelm Murnau. With Phace - Ensemble for new music conducted by Lars Mlekusch.

Find the Album right here.

New release
Juliana Hodkinson: Angel View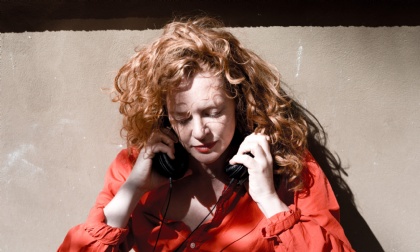 Angel View is an assemblage of urban and musical debris, somewhere between a wordless live radio play, enacted film soundtrack and instrumental theatre.

Find the Album right here.

New Release
Mathias Monrad Møller: The Best Version of Myself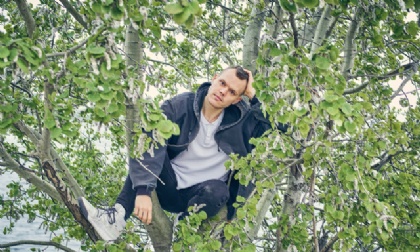 An original portrait album of the singer and composer Mathias Monrad Møller with soloist ensemble PHØNIX16, Sebastian Berweck, Carola Schaal and The Norwegian Radio Orchestra.

Find the album right here.

New release
Hélène Pereira: Axis Mundi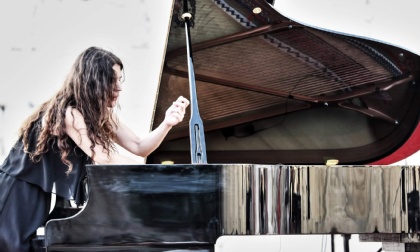 Hélène Pereira's latest recording »Axis Mundi« presents works for "extended" piano - where the performer adopts atypical piano setups to create a new piano sound - with compositions by the likes of Isotta Trastevere, François Rossé, Philippe Festou, Jean-Claude Risset, John Cage, Mayu Hirano and Ivan Solano. Find the album right here.

New release
Matthias Muche: Bonecrusher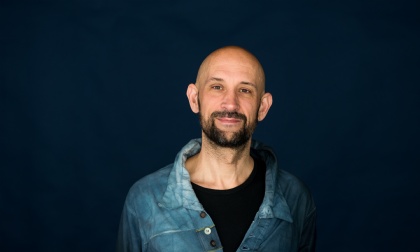 In his new solo project
"Bonecrusher"
, WDR Jazz Prize Winner
Matthias Muche
uses a wide variety of playing setups: feeds of speech and soundscapes into and on the trombone, spatial expansion using external bells, interactive computer graphics as synaesthetic perception, or simply the pure, naked trombone.
Find the album right here.

New release
Wolfgang Mitterer: temp tracks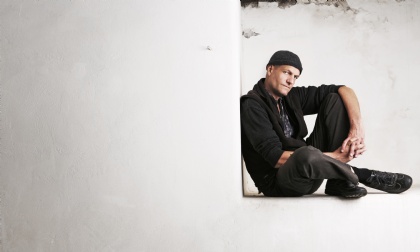 Wolfgang Mitterer
is much in demand as a composer of operas, concertos, film scores, and theater music (including music for the Salzburg Festival's Jedermann), for which he has been commissioned by renowned orchestras, ensembles, and opera houses around the world. Here the two-time recipient of the Austrian Film Music Award is releasing terrific "temp tracks", which is music that serves as the preliminary soundtrack to film sequences until the 'proper' music arrives.
Find the album right here.

New release
Xiaoyong Chen: Qian & Yan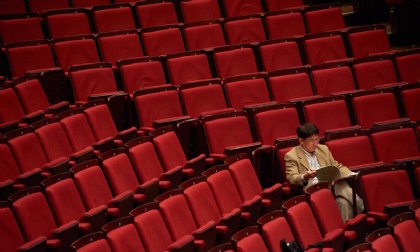 Xiaoyong Chen's
compositions are, in a manner of speaking, "west- eastern travelling parties": to the classical inventory of European instruments, he introduces the sounds of Chinese instruments that have several thousands of years of history to them. As part of this process, Chen asks: "Will the art of the future be based on tradition?", only to add, matter-of-factly: "If so, why?"
Find the album right here.

New release
Christoph Zimper - The Millennials Mass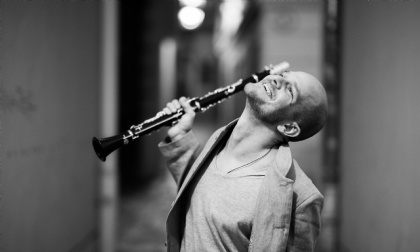 The fascinating debut album by the Austrian composer and clarinetist Christoph Zimper, supported by top-class artists such as the Eggner Trio and the Plattform K+K Vienna: emergent, profound and exciting! Find the album right here.

New release
Paul Frick: Hofknicks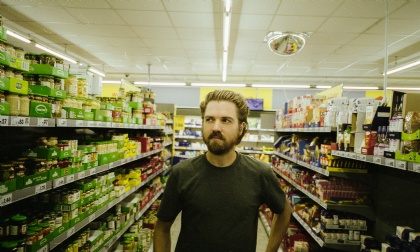 Paul Frick, best known for being a member of the group Brandt Brauer Frick and in 2020 also became a member of the legendary Tangerine Dream, presents his latest solo album 'Hofknicks' touching the genres of Dub, Bass, Techno, Ambient and Contemporary Classical, undergoing a multi-perspective reimagination of its origins ... reaching our ears as a hybrid play of reflections and colours. Find the album right here.

New release
Lukas Ligeti: That Which Has Remained...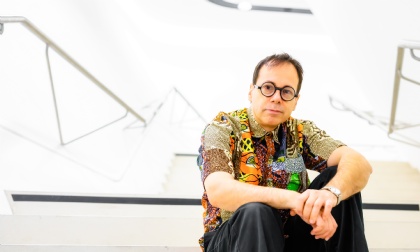 The internationally renowned percussionist and composer Lukas Ligeti created a touching composition situated somewhere between performance art and concert, which remembers the history of Polish Jews in a unique way. Find the album right here.

New release
Romed Hopfgartner: Pattern & Decoration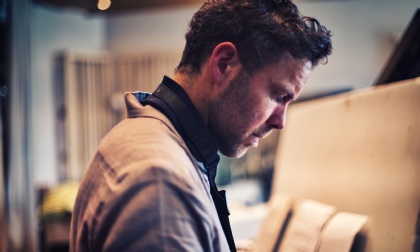 Colorful jazz in all its forms and possibilities: the new album by the versatile Austrian saxophonist Romed Hopfgartner!
Find the album right here.

New release
VOS: Charlatan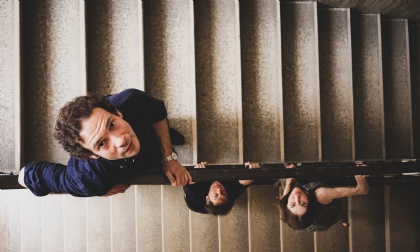 Dark glowing contemporary jazz: the picture-rich and atmospheric debut album of the Austrian trio VOS!


Arvo Pärt
Anima
Even Hector Berlioz praised the sound of the, then newly invented, saxophone, likening it to the "mysterious vibrations of a bell, long a er it has been struck."


Marino Formenti
Notturni
A "Best-Of" the extraordinary late night concerts with Marino Formenti, recorded at WIEN MODERN 2011!


Trio Catch
Sanh
"Trio Catch are like a fresh new brand for the old lady New Music." () — Could there be a catchier way of phrasing it?


Emily Stewart: Fair

Franui & Florian Boesch: ALL WAS WELL AGAIN

Coastline Paradox: Teaser

SCENATET: Nice Guys Win Twice

Martin Ptak: River Tales (Live)

Lukas Lauermann: wir sind abgründe (ein brunnen der in den himmelschaut)

Alma: Oeo (Teaser)

iris electrum: of tigers and owls (no future, no past)

Alma: Morocco

CPSS: Bold

Helmut Lachenmann
Allegro Sostenuto
Resonance and motion take center stage in Allegro Sostenuto. Lachenmann's "idea of a musique concrète" bears remarkable fruit in Pression and Dal niente.


York Höller
Meister und Margarita
All hell is loose! York Höller managed to transfer Mikhail Bulgakov's satire The Master and Margarita to the opera stage.


Morton Feldman
Crippled Symmetry
Music and carpets? Well, the latter's slightly irregular patterns certainly inspired Morton Feldman to write his Crippled Symmetry (1983).


Steven Stucky
Listening to Contemporary Music
A timeless keynote about finding a relationship to music of our times.