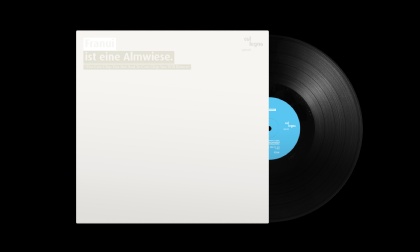 Editor's Note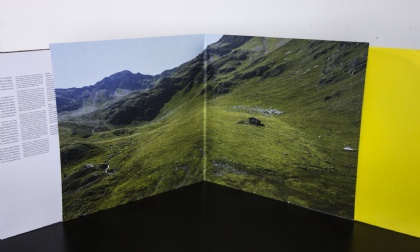 On the occasion of Franui's 20th anniversary we happily retrace the paths of bygone days and proudly present col legno's first vinyl release in decades, so as to be able to transfer the analog directness and atmosphere of these beautiful tunes straight to your home.

The title of the LP (which includes a gatefold cover, a poster and a text about the Musicbanda written by their friend Sven-Eric Bechtolf) refers to the mountain pasture in the East Tyrolean Villgraten valley after which Franui were named.

The album includes a number of "classics" that haven't been available for many years, as well as an excerpt from the hitherto unreleased production, "Meine Bienen. Eine Schneise."

The selected tracks are taken from the Franui releases:
- Mahlerlieder, WWE 1CD 20303 (B/06)
- Brahms Volkslieder, WWE 1CD 20302 (B/05)
- Schubertlieder, WWE 1CD 20301 (A/03)
- Frische Ware, ARBE 7 (vergriffen) (B/07)
- Ende vom Lied, Circus Prod. No 575151 (vergriffen) (A/01, B/02-04)
- Drüben, MCM 001 (vergriffen) (A/02, 04-06)
- Meine Bienen. Eine Schneise (unveröffentlicht, Uraufführung bei den Salzburger Festspielen 2012) (B/01)


Lineup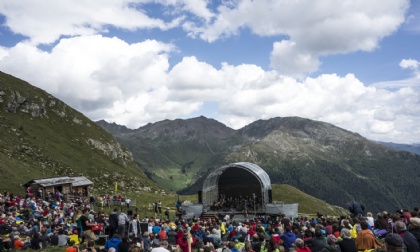 Musicbanda Franui:

Johannes Eder, clarinet, bass clarinet, soprano saxophone
Andreas Fuetsch, tuba (A / 03, B / 01, 05, 06)
Romed Hopfgartner, soprano & alto saxophone, clarinet (A / 01, 03, B / 01–06)
Markus Kraler, double bass, accordion
Angelika Rainer, harp, zither, guitar, voice
Bettina Rainer, dulcimer, guitar, voice
Markus Rainer, trumpet, voice
Andreas Schett, trumpet, voice
Martin Senfter, valve trombone, voice
Nikolai Tunkowitsch, violin (B / 01, 05, 06)

Guests / Former members:

Josef Gabriel, tuba (A / 02, 04–06)
Elisabeth Harringer, violin (A / 03)
Herbert Mütter, trombone, euphonium (B / 07)
Cornelia Rainer, voice (B / 05)
Sylvia Rainer, voice (A / 06, B / 05)
Karlheinz Siessl, tuba, voice (A / 01, B / 02–04, 07)

All music written and/or arranged by Markus Kraler / Andreas Schett (AKM)

Lyrics by
Andreas Schett (A / 02, B / 02)
Johannes E. Trojer (A / 05)
Gemeindezeitung Innervillgraten Juli 1994 (A / 06)
Brahms »Deutsche Volkslieder« (B / 05)
»Durchs bunte Jahr. Lesebuch für die 3. Schulstufe« (B / 07)

About
Franui is the name of a mountain pasture in Innervillgraten /Austria, a small East Tyrolean village located 1,402 meters above sea level where most of the Franui musicians grew up. The word is of Rhaeto-Romanic origin and refers to the proximity of Innervillgraten to the Ladin-speaking region in the Dolomite Alps.

The Musicbanda of the same name have been playing together in nearly the same line-up since 1993 and are frequently invited to perform at major festivals and venues (e. g. Wiener Festwochen, Burgtheater Wien, Salzburg Festival, Bregenzer Festspiele, Ruhrtriennale, Radialsystem V Berlin, Philharmonie and Grand Théatre Luxembourg, Les Nuits de Fourvière Lyon, Tiroler Festspiele Erl, KunstFestSpiele Herrenhausen, Ludwigsburger Schlossfestspiele, Schauspielhaus Hamburg, Theater Basel, Philharmonie Köln, Holland Festival).

The song-play "Steine und Herzen" (Ruhrtriennale 2005) was the first joint production between Franui and the actor and director Sven-Eric Bechtolf, marking the beginning of an intense collaboration, with Bechtolf regularly performing with the Musicbanda as a reciter. In addition to their concerts Franui have also realized a number of music theater productions over the years. Most recently: "Fool of Love," a compilation of Shakespeare sonnets realized in collaboration with the singer and pianist Karsten Riedel (Burgtheater Wien, directed by Matthias Hartmann and Michael Schachermaier); "Meine Bienen. Eine Schneise" (Salzburg Festival 2012, directed by Nicolas Liautard, libretto: Händl Klaus).

Franui's CDs are released with the label col legno and have won several prizes (German Record Critics' Award, Ö1 Pasticcio Award, Toblacher Komponierhäuschen). In May 2012 the "Schubertlieder," "Brahms Volkslieder" and "Mahlerlieder" were released in a 3-CD box edition. The CD "Fool of Love," featuring Karsten Riedel and Franui's interpretations of Shakespeare sonnets, was released in September 2012.

The Vinyl edition is also available as a download!

You can redeem the voucher for the mp3-files from the LP-booklet at the end of the ordering process.
(click on the "Download"-tap above, than "9,99 € download" and follow the ordering process. At point 4 "Send order" you can redeem your voucher.)

The music is also available in 24bit flac format! Choose the lossless high-quality format in the download area.

Instrumental
World
PRIME colors Edition


Recommendation
Franui transfer the essential spirit of Schubert to the 21st century: "Music to make your knees weaken," praised the Berliner Zeitung.


Schubert–Brahms–Mahler: Franui's magical lieder triangle has now finally been assembled in a box.


Guess who's back with a brand new record in order to celebrate their 25th anniversary! Right, Franui again: "Is it going to last?"