In the fall of 2011 the pianist Marino Formenti performed four one-hour solo concerts hosted by the WIEN MODERN festival. The so-called "Notturni" series was centered around the piano oeuvre of Friedrich Cerha. To celebrate the occasion Cerha wrote his first piece for solo piano in twenty years and dedicated it to Formenti. The pianist extraordinaire's main objective in these performances was to contemplate the music jointly with his audience, to analyze and reanalyze the sounds of the individual concerts. The "Notturni" took place late at night, after the main concerts of the evening; accordingly, Formenti chose to call them "rendezvous." These rendezvous' were performed in the course of four evenings, on three different pianos and in two different halls. So, accept our invitation for a rendezvous, and have the pleasure of joining Marino Formenti on his journey through the fascinating worlds of sound of today's piano music.

Recorded live at Wiener Konzerthaus.

www.wienmodern.at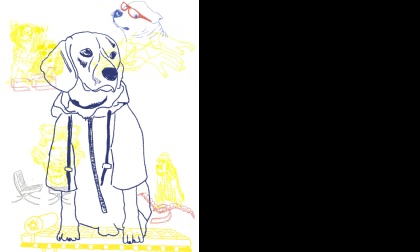 With a text and illustrations by Rodrigo Garcia
1CD
Instrumental
Piano
Contemporary
WIEN MODERN
PRIME colors Edition

Patrick Pulsinger assembles a quartet to embark on a musical reflection on Morton Feldman at the WIEN MODERN festival. A perfect col legno production!


A desert island CD! Or a bathtub CD, at any rate: Nothing is real, compiled and exceptionally performed by Marino Formenti.


Somewhere between Alex- ander Rodchenko, Jackson Pollock and Charles Ives: Marino Formenti's piano studies based on an instal- lation by Florian Pumhösl as a listening experience!