"An Alpine Symphony" is like a movie soundtrack that needs no visual accompaniment. We, the listeners, create our own images to illustrate the tale of the conquest of a mountain. The view down into the valley is a suitable allegory for the contemplation of a musical world from which society was gradually beginning to drift away by the early 20th century: Richard Strauss requires a huge orchestral apparatus (more than 100 musicians) and is not afraid to use grand gestures. He takes on the part of a translator of the traditional and the avant-garde. The Orchestra of the Tyrolean Festival Erl and Gustav Kuhn have adopted a similar role. The way this music still moves us today is simply fascinating.

performed by the Orchestra of the Tyrolean Festival Erl
conducted by Gustav Kuhn

text by Bodo Hell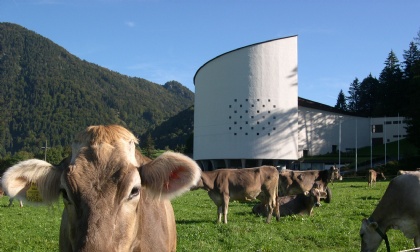 Photo by Peter Kitzbichler
1CD
Classics
Tiroler Festspiele Erl


Recommendation
Gustav Kuhn's celebrated Parsifal, recorded live at the Passion Festival Hall Erl in the summer of 2007, with the Chorus and Orchestra of the Tyrolean Festival!


Symphonies No. 4 & 6
Haydn Orchestra of Bozen and Trient
Gustav Kuhn, conductor


Prick up your ears while listening to these recordings of genuinely Viennese music and you may detect traces of the "primordial soup" of the Vienna New Year's Concert.