Editor's Note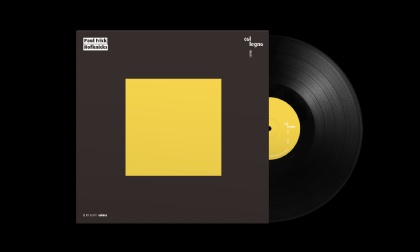 Paul Frick is best known for being a member of the group Brandt Brauer Frick. In 2020 he also became a member of the legendary band Tangerine Dream and in between he performs amongst others with the Ensemble Modern. For his solo projects he often seeks exchange and collaboration with other artists located in and near his workspace in a back courtyard in Berlin Neukölln. His album Hofknicks is an homage to this space and its artistic microcosm. He asked 18 trusted artists – some of them icons of the Berlin electronic music scene – to newly interpret pieces from his previous album, Second Yard Botanicals, – as far from or close to the original as they pleased. Without fail, they went for: "far from". The resulting 14 tracks appear in new guises, touching the genres of Dub, Bass, Techno, Ambient and Contemporary Classical. Frick's music undergoes a multi-perspective reimagination and reaches our ears as a hybrid play of reflections and colours.

About The Artist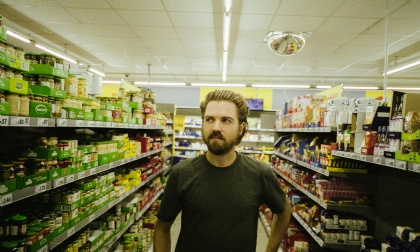 © Antonio Pedro Afonso
Paul Frick was born in Berlin in 1979. From the age of twelve, he received composition lessons from Il-Ryun Chung. Between 2000 and 2008 he studied composition with Friedrich Goldmann at the Berlin University of the Arts (UdK Berlin). Together with Daniel Brandt and Jan Brauer he founded the group Brandt Brauer Frick in 2008. It quickly became the main focus of his work and led to the formation of the ten-member Brandt Brauer Frick Ensemble, for which Frick notates the pieces and plays the piano. Both formations have since performed in over fifty countries, including at the Lincoln Center New York, Coachella, Glastonbury Festival, Montreux Jazz Festival, and Centre Pompidou Paris. Their five albums to date feature distinguished guest vocalists like Jamie Lidell, Gudrun Gut, Agnes Obel, Nina Kraviz, Om'Mas Keith, Vic Mensa, Beaver Sheppard and Catherine Ringer. In 2014 Brandt Brauer Frick performed with the WDR Radio Choir and mixed a DJ-Kicks CD; in 2015 they expanded their ensemble adding the four- member choir The Free Electric Singers. In 2016 they wrote the opera Gianni with the British director Martin Butler and performed it at the Deutsche Oper Berlin. In 2018, Paul Frick's first ever solo album, Second Yard Botanicals, was released on Apollo / R&S Records. In 2020, he also became a member of the group Tangerine Dream. Other recent activities include remixes for other artists, a new collaborative record with Emika and the participation in a Steve Reich 'Six Pianos' program. In November 2020 Frick performed a selection of his pieces together with the Ensemble Modern.
Instrumental
BRIGHT colors Edition
Electronic


Recommendation
Lauermann presents his solo debut, and invites us to listen into the "the great spaces all around" – spaces of memory, chambers of sensation, places of yearning.


Sferraina create an enchanting sound space, where music from past eras continually overlaps and interacts with the present. Highly recommended!


"Achad" is to be understood as a result of a musically tracking of spiritualitiy and temporality - a quest on which the listener is invited, too.