A conductor becoming blurry, an actor removing make-up, passages from James Joyce's Ulysses, or lay musicians in YouTube videos: in Brigitta Muntendorf's compositions, material is by no means limited to the purely musical. In each of her works she poses the question anew: what is the aesthetic foundation of a sonic artwork, and what can it achieve?

She thereby doesn't rely on conventions and accustomed rituals; from her perspective, the demands of an artistic engagement with the present cannot be met within the limitations of familiar systems and models.

Therefore she seeks to revise the supposedly pre-defined metier. The central question is always as follows: under what circumstances and by what means can music be presented as a valid contemporary art form?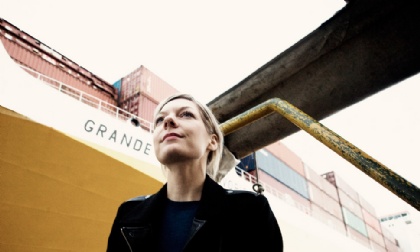 Sweetheart, Goodbye (2012)
for Voice, Mono-Loudspeaker and 8 Instruments
Nicola Gründel (Voice), Ensemble Modern, conducted by Mariano Chiacchiarini

shivers on speed (2013)
for Bass flute, Bass clarinet, Violin, Cello, Piano
Ensemble Musikfabrik, conducted by Manuel Nawri

reinhören (2010)
for Chamber Ensemble
Ensemble Garage, conducted by Mariano Chiacchiarini

durchhören (2011)
for Reed Quintet
Calefax Reed Quintet

Missing T (2013)
for Ensemble
IEMA-Ensemble, conducted by Vimbayi Kaziboni
1CD
Instrumental
Contemporary
Ernst von Siemens Musikstiftung


Recommendation
Steven Daverson's compositions allude to the
intangible: fluid forms that might be experienceable, but never enduring concrete...


Remembrance and Polyphony. Ernst von Siemens composer's award winner Ulrich Alexander Kreppein.


Zeynep Gedzlioglu's music is an emphatic plea for the value of heterogeneous and individual difference.