Journal Archive
Ernst von Siemens Composersí Awards
Brigitta Muntendorf | Simone Movio
Samy Moussa | Luis Codera Puzo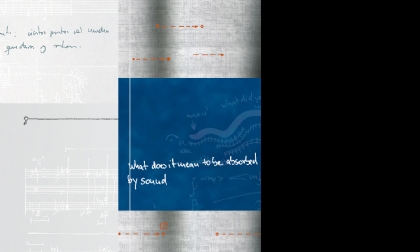 Continuing our co-operation with Ernst von Siemens Music Foundation we present four further examples of the vital young contemporary music scene.


Samy Moussa : Cyclus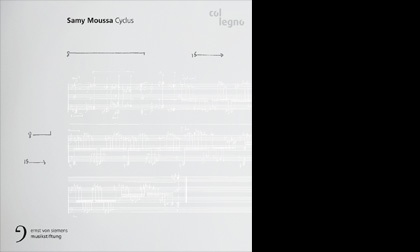 Samy Moussa, award winner 2013, had to wait a bit longer for his portrait CD. But itís worth the delay: we are proud that Kent Nagano is conducting!

→ listen and buy


Simone Movio: Tuniche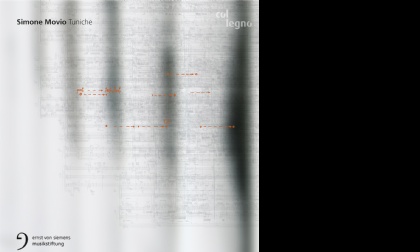 The sound as a kind of ethereal material. Hiding something while also hinting at its existence.

→ listen and buy


Brigitta Muntendorf : it may be all an illusion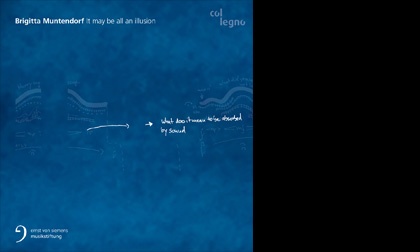 "I compose as a recipient of the present, past, and future." (B. Muntendorf)
With Ensemble Modern, Ensemble Musikfabrik, Ensemble Garage, the Califax Reed Quintet and the IEMA-Ensemble.

→ listen and buy


Luis Codera Puzo : Multiplicidad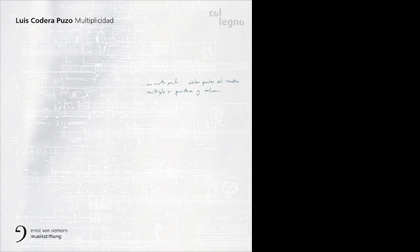 Luis Codera Puzo from Spain show us 5 pieces of 4 productive years, recorded by Ensemble Modern, ensemble recherche and others.

→ listen and buy


[...] Hudry researches very early on, a form of vigorous interaction between the performer and the machine Ė an axis of his compositional output.


Strive for the greatest integration, exclude all vagaries and obfuscations.


Zeynep Gedzliogluís music is an emphatic plea for the value of heterogeneous and individual difference.


HŤctor Parra's working on a composition is comparable to the work of a sculptor; continually he carves out his oeuvre out of the musical material. Listen to the result here!


Beating Bounds, the Limits of Failure: the Music of Mark Barden.


Ceremonies, too, guard their silences: the music of Christian Mason.