"Sul Tasto"
A musician may get to know his or her instrument beyond the point of technical brilliance, turn its operating principles into music and inspiration. Expression burrows deep into the mechanics, allowing it to become part of the music regardless of any musical notation. The performer thus also acts on behalf of the apparatus, and the balance between composition, interpretation and instrument becomes perfect.

The Italian accordionist Luca Piovesan has the skill to create these states, and the seven pieces on this album, which have been written specifically for him, are strong proof of this. The composers have addressed the manifold possibilities offered by the accordion, and have each chosen individual approaches to working with the instrument: Yotam Haber builds up to a frenzy of speed, a moment of ecstasy, Lorenzo Troiani musically compares the bellows with lungs, Nildo Sanvido challenges our standard concept of the accordion as an instrument, Davide Ianni lets the accordion reflect to itself, Alberto la Rocca portraits with sounds and gaps artists from another genre, Gabriel Mălăncioiu works with opposites balancing each other out, and Filippo Perocco, whose composition provides the title for this album, demands precision from the performer and from the instrument. Enjoy!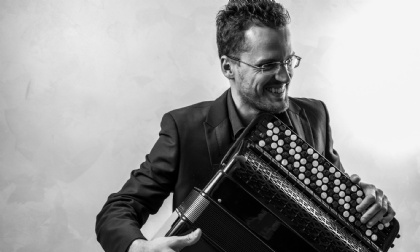 Luca Piovesan (*1982), accordionist, based in Venice.

Recorded in Venice, Boston, Jesi and Monastier di Treviso. Recording, editing & mastering by Luca Piovesan @ Blowoutstudio.

Instrumental
Contemporary
col legno Digital


Recommendation
Our first download sampler is all about percussion!


"The Bittersweet" - Vol. II from our cooperation with the ensemble Platypus: young, contemporary music!


Vol. I from our cooperation with the ensemble Platypus: "The Wild" – young, contemporary music!