Radicalism: is there any left in the music of today?
Dmitri Kourliandski encourages us to ask this question anew. The Russian lover of tone and noises weaves his sounds into a musical carpet full of surprises. Itís often hard to tell how the voices, machines, playbacks, instruments and other materials, played in various ways, encounter each other in Kourliandskiís world.

On top of this the whole thing is so well done that the listener, guided by the composer, can start to look behind the broken structures and piece them back together of his own accord, provided he has an attentive ear. This collection of pieces is pure excitement.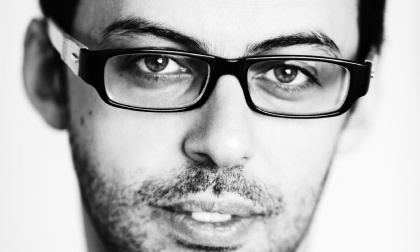 Innermost Man
(for soprano and ensemble, based on texts by Andrei Platonov, 2002)
Moscow Contemporary Music Ensemble
Maria Bulgakova, soprano
Alexei Vinogradov, conductor

Contra-Relief
(for ensemble, 2005)
Ensemble Contrechamps
Beat Furrer, conductor

Four States of Same
(for voice and ensemble, based on computer-generated text, 2005)
Ensemble 2e2m
Boris Filanovski, voice
Pierre Roullier, conductor

Life and Death of Ivan Ilich
(for ensemble, 2005)
Klangforum Wien
Jurjen Hempel, conductor

Negative Modulations
(for ensemble and tape, 2006)
Accademia La Scala
Giorgio Bernasconi, conductor
Contemporary
col legno Digital

A fascinating approach on sound and tradition: The mexican composer Alejandra Hernŗndez with her new album Můvil!


Vol. III. Young artists, young music. Listen intensely!


Wolfgang Mitterer recruits three musicians for a unique performance. The result is a musical conversation about borderlands and sounds. Contemporary music meets jazz club!