#collegno35
col legno: 35 years of New Music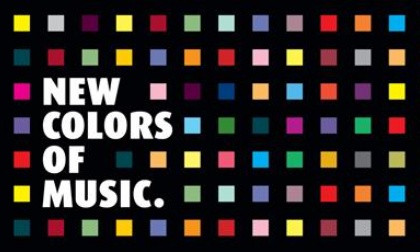 One more thing: Since col legno turned 35 this year - we'd like to celebrate that with you! Therefore we give a 35% discount on each every item within our webshop until the 21/12/2017. So you're sincerely invited to take a look around, listen closely and use the voucher #collegno35. Find the shop right here.

New Release
Xiaoyong Chen: Imaginative Reflections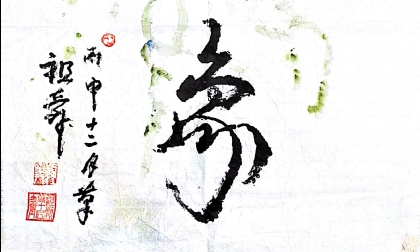 The sounds on this album seem to come from another world. They spread through space, then disappear, or rather: fade away, evaporate, crystallize, settle as a sediment. This music is about fading away, about reverberations, echoes. European instruments sound Asian, and Asian instruments are integrated into European art music. Find the album right here.

New Releases
Ernst von Siemens Musicfoundation Composers' Prize Winners #2016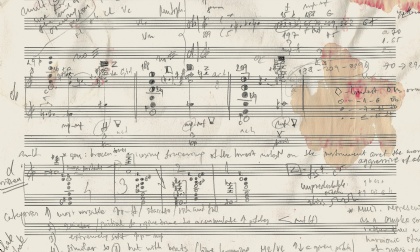 Once again the Ernst von Siemens Music Foundation and col legno join forces to present the portrait-CDs of 2016 composers' prize winners Gordon Kampe, Milica Djordjevic and David Hudry.


New Release
Arvo Pärt: Anima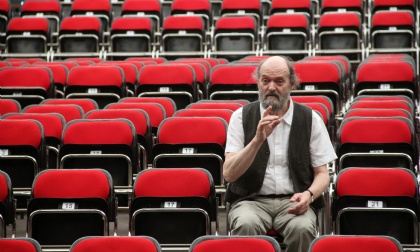 This album is the first-ever compilation of all compositions by Pärt that have been transcribed for saxophone quartet – revealing them, so to speak, without words, "only" through breath, through oscillating columns of air. The Italian Alea Saxophone Quartet master this task brilliantly.
Find the album right here.

New Release
Lukas Lauermann: How I Remember Now I Remember How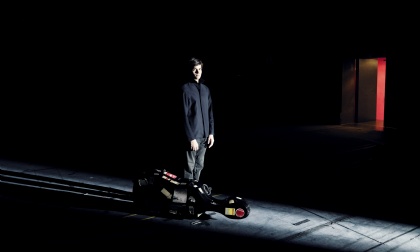 He plays the cello with celebrated indie bands, writes music for theatre and lm productions, realizes sound improvisations: now Lukas Lauermann presents his solo debut, and invites us to listen into "the great spaces all around" – spaces of memory, chambers of sensation, places of yearning. "Barrier-free modern classical music."
Find the album right here.

New Release
iris electrum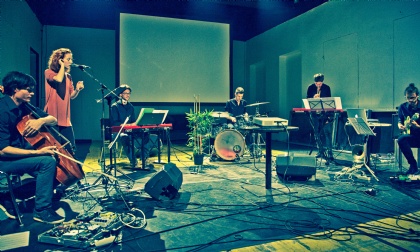 Pop music of stunning grandeur, and of moving simplicity. Eleven songs brimming over with ideas, sounds, shapes, defying any stylistic categorization, nimbly commuting between different genres, celebrating diversity and curiosity.
Find the album right here.

New Release
Les Espaces Électroacoustiques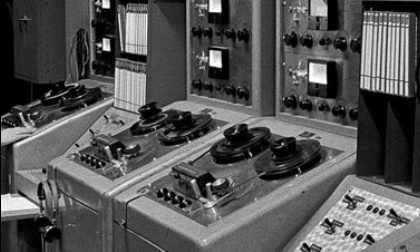 Is a musical performance "historically informed"? Does it do justice to the "original sound"? Is it even possible to truly experience the "original idea" behind a composition when it is performed with "modern instruments"? We are familiar with questions such as these in connection with the interpretation of so-called early music. On this double album they are rigorously applied to so-called new music.
Find the album right here.

Niccolò Castiglioni
Quilisma
"The succinctness of his work will first become fully apparent when it becomes possible to view the second half of the twentieth century from something more like a bird's-eye view." (Alessandro Solbiati)


iris electrum
iris electrum
[...] contains pop music of stunning grandeur, and of moving simplicity. Sincerely recommended!


Trio Catch
In Between
Of transgressions and abysses, dangers and beauty: Trio Catch!


Franui & Florian Boesch: ALL WAS WELL AGAIN

Alma: Oeo (Teaser)

iris electrum: of tigers and owls (no future, no past)

CPSS: Bold

Helmut Lachenmann
Allegro Sostenuto
Resonance and motion take center stage in Allegro Sostenuto. Lachenmann's "idea of a musique concrète" bears remarkable fruit in Pression and Dal niente.


Bernd Alois Zimmermann
Dialoge, Monologe, Perspektiven
Perspektiven, Monologe, Dialoge, and Photoptosis: Stark contrasts in sound, dialogues about times and spaces and the force of light.


John Cage
Sonatas and Interludes
The master of the prepared piano tackles small musical forms with his accustomed originality in his Sonatas and Interludes.


Steven Stucky
Listening to Contemporary Music
A timeless keynote about finding a relationship to music of our times.