New Release
Emily Stewart: The Anatomy of Melancholy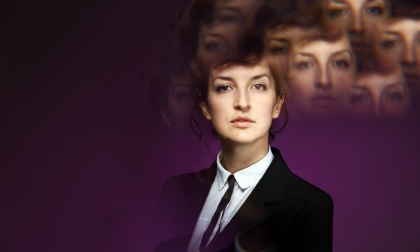 Wait, don't I know that name... "Emily Stewart"? Probably you do: born in London and raised in Costa Rica, the violinist and composer Emily Stewart now lives in Vienna now presenting her very own debut album, which is an utterly convincing and eclectic combination of classical, jazz and folk elements with a dash of improvisation and a soupçon of a singer-songwriter's perspective. Truly recommended.
Find the album right here.

New Release
Les Espaces Électroacoustiques II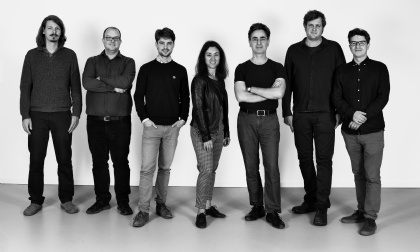 After the highly respected first part of the "Les Espaces Électroacoustiques", further milestones of electroacoustic music appear in an adequate and informed reproduction. The Institute for Computer Music and Sound Technology (ICST) at the Zurich University of the Arts ensures once more with its extensive know-how and up-to-date 5.1 surround mix a unique sound experience. Find the album right here.

New Release
Boulez / Manoury: Le Marteau sans maître / B-Partita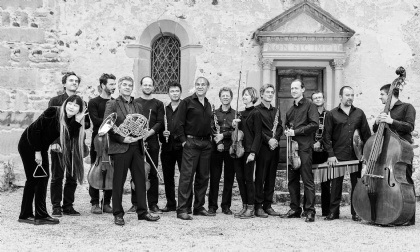 Pierre Boulez' Le Marteau sans maître is one of the essential compositions of the 20th century. Now, for the very first time, this masterpiece appears on the same record as B-Partita, a tribute of French composer Philippe Manoury's (*1952) to Boulez - brought together by Daniel Kawka and the Ensemble Orchestral Contemporain. Arriver avec plaisir! Find the album right here.

New Release
Franui: Ennui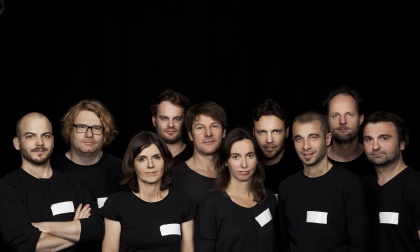 In musical terms, amusement means divertimento. From brilliant examples of this genre, Franui have woven a memorable musical tale with themes by Mozart, Satie, Schumann, and others. All there is left to say is: amuse yourselves! Find the album right here.

New Release
Edition III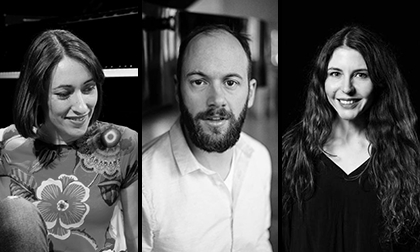 Our latest releases this time are rather special: they premiere our 3rd and final edition! In line with its name, "III", it proudly sports a tripartite artwork and opens up the 3rd dimension of col legno's very own universe. Its main characteristics are reduction, minimalism and total artistic freedom and thereby reflects the digital within the analog so to say ... and for this very special occasion we have selected three very special artists from Italy, Austria and France as our premiere guests, all of whom pursue a very own approach in their three very different programmes, by totally matching and representing the idea and the spirit of "III".


New Release
Knoedel: Still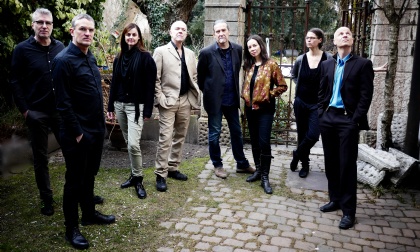 Knoedel are back! With a very special mix between contemporary and traditional, they return after a 17 year abstinence. Absolutely worth listening! Find the album right here.

New Release
Coastline Paradox: Welf & Eiger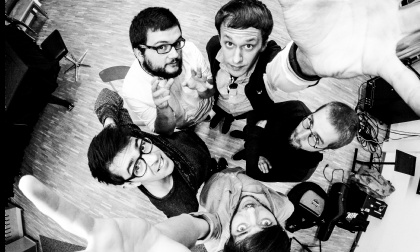 On Welf & Eiger, the quintet Coastline Paradox - following their name - are active in exactly that space between ocean waves and landmass, between sea spray and scree, movement and rigidity, fluid and fixed. This area is all one experimental field. Translated into the music this means, in the words of Richard Köster, the ensemble's founder, trumpeter and composer: "The more closely you examine it, the more nuances you can discover." Find the album right here.

New Release
Christian Winther Christensen: Almost in G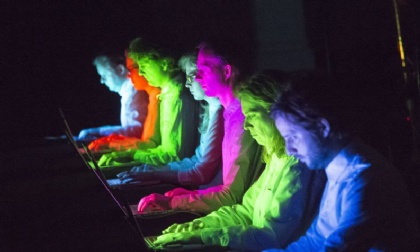 A distinctive language, an original tone, a unique voice – all these phenomena are rarely experienced as convincingly as in Christian Winther Christensen's music. Earlier periods may flicker up once in a while, yet this music is fundamentally and radically of the 21st century. Yes, these are classical instruments. And yes, this is New Music. But the familiar elements are assembled and rearranged in ways that make you want to listen to this music again and again, wherever you are, whatever you're doing ... and regarding SCENATET we're delighted to welcome one of the most innovative ensembles in Europe with us at
col legno
!
Find the album right here.

New Release
Simon Zöchbauer: Achad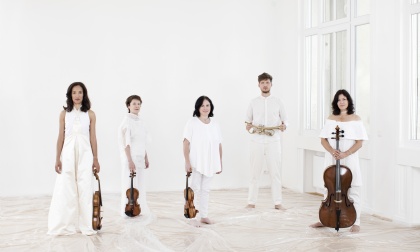 Achad – such a lovely title for a touching musical search for meaning and self, accompanied by the famous Koehne Quartett as well as producer and electronics technician Sixtus Preiss. The great questions of our origin, current condition and the greater whole are posed to us all as listeners. Find the album right here.

Trio Catch
Sanh
"Trio Catch are like a fresh new brand for the old lady New Music." () — Could there be a catchier way of phrasing it?


Galina Ustvolskaya
Piano Sonatas
Markus Hinterhäuser shows us a terrific interpretation of the piano sonatas from the russian composer. Massive music!


Niccolò Castiglioni
Quilisma
"The succinctness of his work will first become fully apparent when it becomes possible to view the second half of the twentieth century from something more like a bird's-eye view." (Alessandro Solbiati)


Emily Stewart: Fair

Franui & Florian Boesch: ALL WAS WELL AGAIN

Coastline Paradox: Teaser

SCENATET: Nice Guys Win Twice

Martin Ptak: River Tales (Live)

Lukas Lauermann: wir sind abgründe (ein brunnen der in den himmelschaut)

Alma: Oeo (Teaser)

iris electrum: of tigers and owls (no future, no past)

Alma: Morocco

CPSS: Bold

Morton Feldman
Triadic Memories
The sound as the center of being: grown from silence, Feldman reaches the bounds of comprehensibility in Triadic Memories.


Marino Formenti
Nothing is real
A desert island CD! Or a bathtub CD, at any rate: Nothing is real, compiled and exceptionally performed by Marino Formenti.


Vinko Globokar
Eisenberg
Archaic sounds, songs as psychodramas, plowing through the depths and shallows of the orchestra: experience Globokar's cosmos of original, intense music.


Steven Stucky
Listening to Contemporary Music
A timeless keynote about finding a relationship to music of our times.