New Release
Alma: Oeo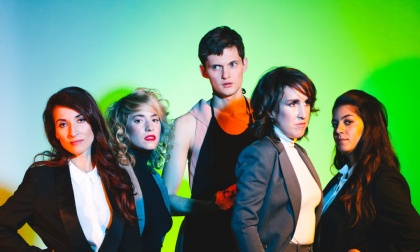 Guess who's back: Alma are happy to show around again presenting their brand new and highly anticipated 3rd Longplayer Oeo! »... somewhere between the native soil and a dark universe.« Find the album right here.


New Release
iris electrum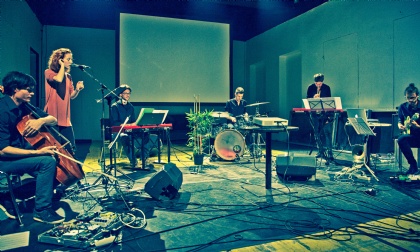 Pop music of stunning grandeur, and of moving simplicity. Eleven songs brimming over with ideas, sounds, shapes, defying any stylistic categorization, nimbly commuting between different genres, celebrating diversity and curiosity.
Find the album right here.

New Release
Les Espaces Électroacoustiques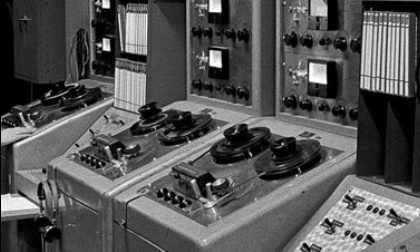 Is a musical performance "historically informed"? Does it do justice to the "original sound"? Is it even possible to truly experience the "original idea" behind a composition when it is performed with "modern instruments"? We are familiar with questions such as these in connection with the interpretation of so-called early music. On this double album they are rigorously applied to so-called new music.
Find the album right here.

New Release
Federspiel: Smaragd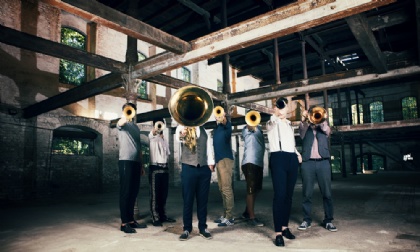 "The music they make is an acoustic gingerbread, lustily oral, closely linked to eating, drinking, kissing, breathing, living." (...) "It is brass instrument music with its origins in the depths of the country, but which then always branches o in surprising ways, not meeting the usual expectations but instead surprising with something new." (Franzobel)
Find the album right here.

New Release
Sferraina: Monkeyfish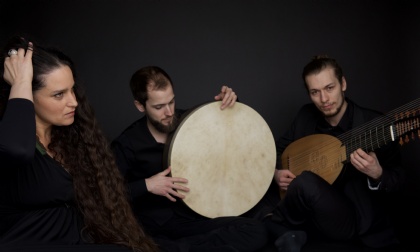 Sferraina, a young and uprising ensemble dedicated to "performing old music in a contemporary way and contrasting it with a modern horizon" finally presenting their debut Monkeyfish. Find the album right here.


New Release
Trio Catch: Sanh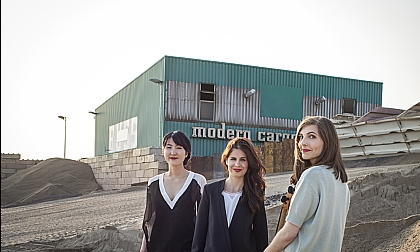 "Trio Catch are like a fresh new brand for the old lady New Music." (www.van-magazin.com) — Could there be a catchier way of phrasing it? In 2016 the rising trio finally present s its 2nd Longplayer Sanh with compositions from Bertrand, Brahms and Lang.

New Release
Franui: Tanz! (Franz)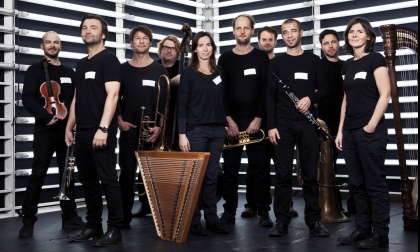 Dance music from high-alpine regions and from the low plains, music located somewhere between Schubert, Bartok and a Young Farmers'Ball in East Tyrol ... and they call them Franui!
Find the album right here!


Alma
Nativa
Firmly rooted in traditional folk music from Austria yet branching out in every possible musical direction, Alma make music that comes straight from the soul and goes directly your legs.


John Cage
Melodies & Harmonies
"Six Melodies" (1950) and "Thirteen Harmonies" (1985): Annelie Gahl (violin), Klaus Lang (Fender Rhodes) and col legno present an excitingly accessible John Cage.


Karsten Riedel & Franui
Fool of Love
Karsten Riedel and Franui: the music of the successful production at the Burgtheater Vienna is now available on CD! Songwriting at its finest.


Franui & Florian Boesch: ALL WAS WELL AGAIN

Alma: Oeo (Teaser)

iris electrum: of tigers and owls (no future, no past)

CPSS: Bold

Morton Feldman
Crippled Symmetry
Music and carpets? Well, the latter's slightly irregular patterns certainly inspired Morton Feldman to write his Crippled Symmetry (1983).


John Cage
Sonatas and Interludes
The master of the prepared piano tackles small musical forms with his accustomed originality in his Sonatas and Interludes.


Giacinto Scelsi
Flute & Clarinet

Steven Stucky
Listening to Contemporary Music
A timeless keynote about finding a relationship to music of our times.